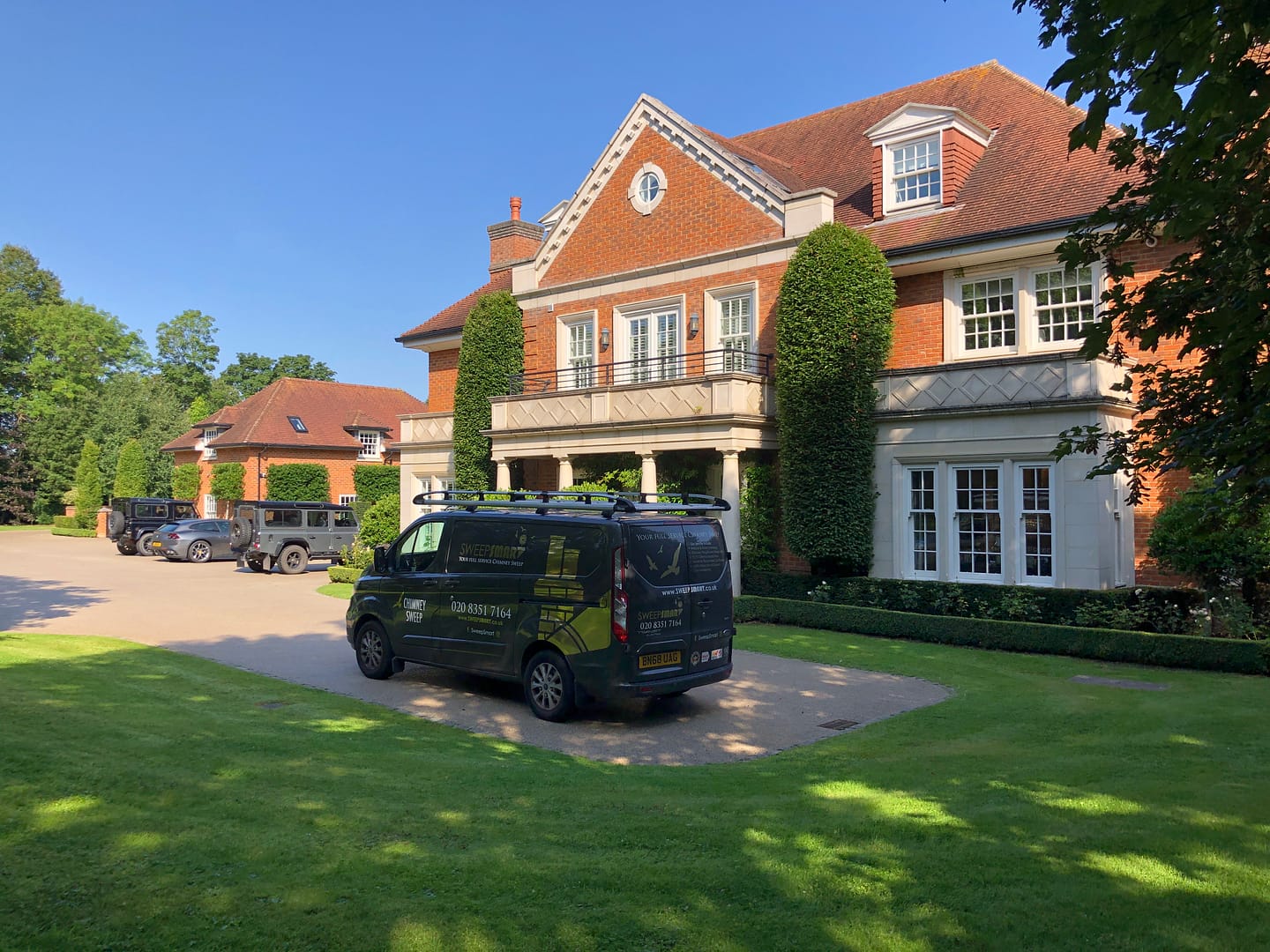 Buying a new home is one of life's most exciting achievements. If you've scored a house with a beautiful traditional fireplace, we recommend you have a read through our guide to looking after an old chimney to avoid any unwanted surprises.
We understand that unpacking the kitchen cupboards may seem a higher priority on your moving in list, however, having a professional carry out a full inspection of the chimney and fireplace is key to ensure that everything is safe and working how it should.
Should I be worried about an old chimney?
The only way you can guarantee that your chimney is safe to use is to have a professional chimney sweep investigation when you first move in. The previous owners may have used the fireplace often, however, that doesn't mean they would be aware of any dangers or faults. The chimney may not have been swept in a long time, the fittings could be old and unstable, the chimney may have been capped. An unsafe chimney could result in you being faced with multiple fire hazards that could be detrimental to your new home and your family's safety.
Nothing was mentioned when I purchased the house
Unfortunately, home buyer surveys don't check the fitting of any fireplaces or the condition of the flue, making the safety of your fireplace solely your responsibility as the new homeowner. Some people don't use fireplaces as intended and often they're used for decorative purposes. If this was the case, then you need to get it checked out by a professional before you consider using it. Why? The timber surrounding decorative fireplaces is often made from timber, making it highly flammable. Or, expanding foam could have also been used, which produces highly toxic fumes when heated. The previous owner could have also passed cables through the chimney breast into the floor above. Do you see where we're going here?
What can a professional do to help?
The first port of call would be to book a professional chimney sweep to come and have a look at the fireplace for any visible issues and to carry out a thorough clean of the chimney. We recommend always booking a new homeowner inspection.
Alongside a sweep, it may be a good idea to also have a camera inspection carried out before you use the fireplace for the first time. This camera inspection service is fairly new to the market, so it's unlikely to have been carried out before.
What is a new homeowner inspection?
A homeowner inspection from SweepSmart includes the following:
Full visual inspection – pot; stack; hearth; ventilation; fireplace/ stove fitting; lintel.
The fireplace area will be covered with protective dust sheets that we provide, so you don't need to worry about any mess
The chimney will be swept and inspected in accordance with the 'Guild of Master Chimney Sweeps' code of practice and the industry standard.
CCTV chimney inspection to make sure there's nothing untoward in there.
Check smoke and CO alarms are present and positioned correctly.
Smoke Test 2 – Evacuation Test
A 'Guild of Master Chimney Sweeps' insurance certificate will be issued, if the appliance/flue is safe to use.
A detailed report will be issued if the flue is requiring remedial work.
This service takes approximately 75 minutes per flue.
What happens after my homeowner inspection?
Following your inspection, SweepSmart will provide you with a detailed report with all findings and advice on how to fuel and use your fireplace safely. With peace of mind assured, you can enjoy those cosy nights by the fire in your new home. ‍
Get in touch with SweepSmart today to ensure your chimney is in full working order ready for the winter months.