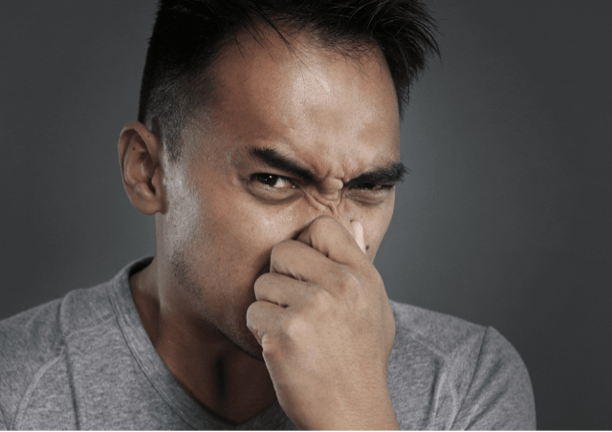 What's that smell?
It's not pleasant, is it? Only, it appears to be coming from the chimney, and this is the first time something horrible has wafted from there.
Smells can emanate from chimneys for a number of reasons, and some are more troubling than others.
The good news? They can all be identified and remedied.
Why do chimneys typically smell?
Fireplaces (and stoves, for that matter) are really smart when it comes to the way in which they use air current.
They love it when the air outside feels colder than it does inside your home. This enables fireplaces and stoves to use their flues to exhaust air from the stove and simultaneously draw air into it. They can even do this when the fire isn't burning.
It's smart, right? But what if this process is completely reversed?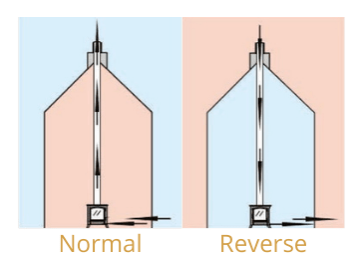 When your home's inside temperature is colder than that of the outside, the airflow in your chimney could start working in reverse.
This isn't great, whichever way you swing it. In fact, fireplaces hate it when this happens, which is why they'll decide to send a nasty smell into your home. This usually happens during the summer months, as you might expect.
It's even got a name.
What is Spring and Autumn Syndrome?
While researching your smelly chimney, you might have come across something called 'Spring and Autumn Syndrome'. This is a term that is regularly used to describe the reverse flue effect we noted a moment ago.
Any UK resident will know that the weather in this country during the spring and autumn months is often very changeable and can result in outside temperatures rising and falling more sharply than they do in the summer or winter.
If your chimney hasn't been swept as often as it should have been, these changeable weather conditions are often what cause that nasty smell. And the odour can be pretty unpleasant if your chimney is particularly dirty.
It gets worse. If the temperature drops enough to warrant lighting the fire, you may not be able to. This is because the air is probably travelling the wrong way within the flue (down rather than up), and therefore lighting the fire will prove very tricky indeed.
None of this sounds ideal, does it?
How to fix a smelly chimney
Good news – a smelly chimney can be fixed pretty easily. The first thing you need to do is get it swept – pronto. This will remove the tar and soot that's contributing to that horrible smell. But there's some other stuff you can do, too.
People often place candles in their fireplace during the warmer months, and while it's usually for aesthetic reasons, this is also a brilliant way to keep the temperature of the flue at a decent level. In turn, this should reduce down drought and look lovely during those cosy nights in.
It's also not a bad idea to invest in a few reed diffusers and air fresheners. Place them in and around your fireplace, and you should be able to counterbalance any unpleasant odours emanating from your chimney.
Lastly, if you've got air vents on a wood burning stove or similar appliance, then it's a good idea to close them during the day but open them at night. This encourages good ventilation and also combats condensation.
Lighting fires when you can't
If your chimney is struck by Spring and Autumn Syndrome and you can't light the fire, there are a few techniques you can employ to get around this.
Grab some quick-burning kindling and firelighters. You can then use the same 'top fire' method that is popular in Norway. This involves placing larger logs on the fire gate and kindling on top of the logs. Pop a few firelighters on top of the kindling and whack the air controls on your stove full open.
It all sounds a bit upside-down, but this method produces a fast burst of flame which is brilliant for generating heat – fast. In turn, your flue will enjoy a quick boost in up draught and enable the fire below to burn handsomely.
If this works (it should), you can keep adding logs gradually to keep it going.
Spring and Autumn Syndrome is an inevitability for most fireplace owners, which means you'll almost definitely experience an unpleasant smell coming from your fireplace at some stage, but our advice above will keep it at bay.
If and when you need a sweep, just remember to get in touch with the friendly team at SweepSmart!