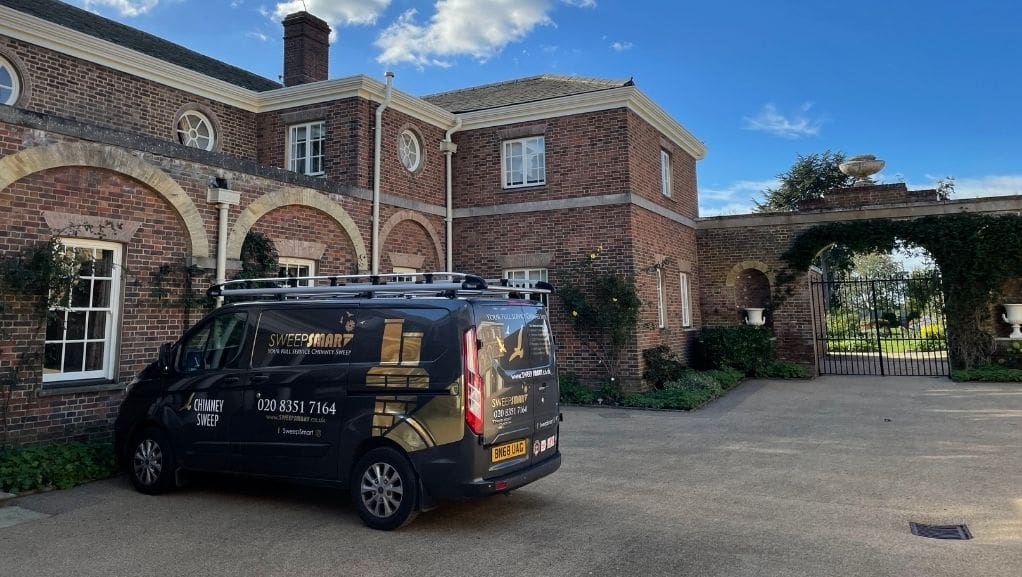 For some, the first thought that comes to mind when chimney sweeping is mentioned is the mess. They aren't wrong when you think about all the soot, dust, and rubbish that gets stuck in the chimney, however, this common misconception is one of many reasons why you should choose a qualified chimney sweep to do the job.
Sure, chimney cleaning can be a messy job and we have seen our fair share of photos of living rooms covered in soot, however, choosing the right chimney sweep takes the mountainous job of cleaning up afterwards away. In fact, by choosing the right sweep you should expect to find your living space as clean afterwards as it was before they arrived.
At SweepSmart, we aim to make chimney sweeping as smooth of a process as possible and that includes the tidy up. Below we have included several things we do to ensure that your home is left clean and tidy, so you're not left hoovering soot off the sofa for weeks to come.
Sealed, Swept, and Tidied
At SweepSmart, we ensure that all precautions are undertaken to ensure that you are left with zero mess. Firstly, a walkway of clean plastic-backed protective sheets is laid from the front door of your home to the entrance of the fireplace. If your fireplace is upstairs or the plastic sheets are impractical, then protective boot covers will be worn instead.
These sheets are put down to protect the carpets and flooring from becoming soiled with footprints, dust, and soot, and allow the sweep to put all their equipment on the floor without any risk of damage to the surface.
Sealing The Opening
We are often asked how our sweep team manage to prevent dust and muck from escaping through the fireplace whilst they're working in or on the chimney. This is where our powerful vacuum comes in handy.
Our vacuums are 'HEPA grade' standard, which means they use the highest-grade filters available on the market. It's very unlikely that an unqualified sweep would own one of these as they are a very expensive piece of kit.
Much more powerful than your Henry hoover, our vacuums are inserted into the opening of your fireplace and fully sealed before the sweep has even begun.
The vacuums that we use are designed specifically for fine dust particles that would usually escape during a sweep. They run for the entire duration of the job, so although you may notice the faint odour of soot, no dust or dirt will enter the room.
Where Does All the Soot Go?
When the soot is removed from the chimney it gets sucked directly into the vacuum. The sealed drum is then taken outside of the house and disposed of responsibly. This way there's no clean-up or additional hoovering involved, and the soot doesn't touch your lovely cream carpet or fluffy rugs.
Do I Need to Do Anything?
There are a few super helpful but simple things that you can do as a homeowner that will reduce the chance of mess even further. Before your chimney sweep arrives, we ask you to do the following:
Provide a clear, unobstructed passage from the main entrance of your house to the fireplace. This may include moving any furniture in the way so that we can lay down the protective plastic sheets.
Clear a 2x2m space in front of the fireplace so your sweep has room to move around freely.
Remove any fragile items such as picture frames and ornaments from the fireplace. We would hate for them to fall off or get broken whilst we're working.
Shut away your pets whilst work is in place. We don't want Rover or Fido to escape or get involved in 'helping'!
Finally, ensure a plug socket or extension lead is available for the sweep to plug in the vacuum and any tools they may need.
We hope that this article has provided you with some reassurance and debunked some messy chimney sweep myths. If you need a chimney sweep or could do with some advice, contact a member of SweepSmart today. We would be more than happy to help.