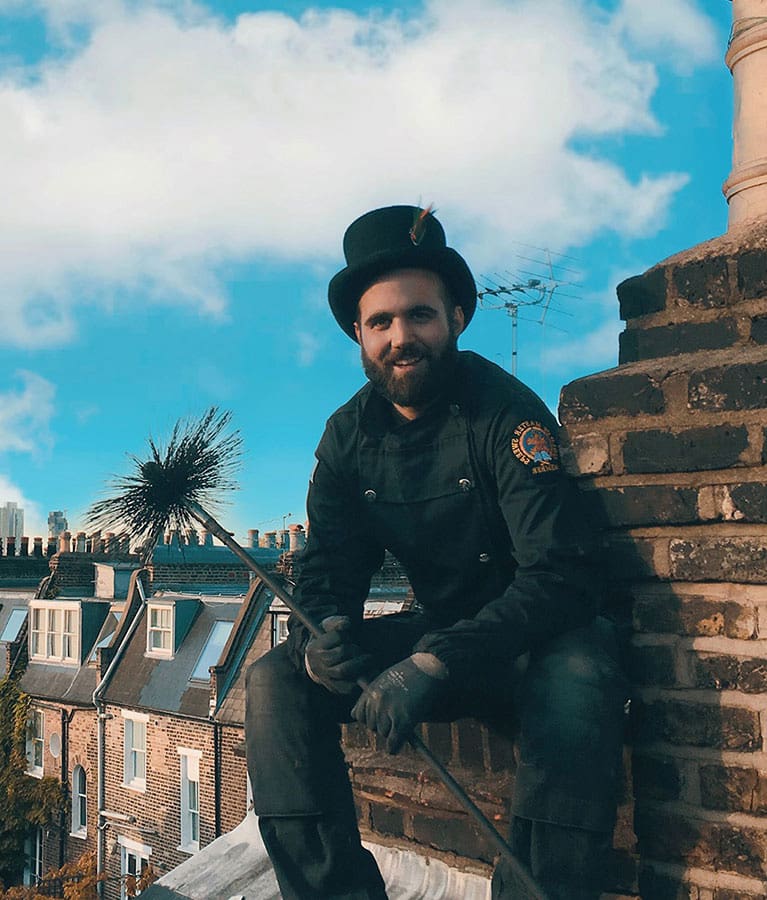 Hertfordshire Chimney Sweep
SweepSmart, Your Full Service Chimney Sweep
SweepSmart is a full-service chimney company based in Hertfordshire, established in 2013.  If you have a chimney in London, Hertfordshire or Essex, we would love to help with any enquiry you have.
We understand how valuable your time is; when booking with us you will receive; a booking confirmation email with a 2-hour arrival window. When we're on our way, we will send you a text message with a tracking link so you can see our exact time of arrival (or we can call if you prefer).
All sweeping certificates and reports can be sent digitally and we accept all card payments or transfers.
SweepSmart has passed the vigorous assessments needed to become a 'Which? trusted trader', has achieved the rank of Master Sweep with the Guild and holds an NVQ in chimney sweeping, so you can count on a top-class and professional service.
A working chimney needs to be swept at least once each year. This is because every time you burn a fire, soot will build up in the chimney. Too much soot poses a fire risk and will restrict dangerous gasses from escaping freely, leading to fumes spilling into your living room.
Problems with fireplaces are very common as many factors will influence a chimneys performance. We combine specialist equipment and experience to diagnose any issue you are having with your fire.
There's nothing quite like buying a lovely old home that includes a traditional fireplace or stove. However, a chimney fire probably isn't the housewarming 'gift' you want. This is why it pays to have that chimney looked at.
A house without a fireplace is a house without a heart. A fireplace is a perfect addition to any home; it looks fantastic and is a great way to heat your home. Before you fit that fire, we must ensure the chimney will be safe to use.
A party wall agreement is a legal agreement between you and your neighbours which governs any building work that might affect a shared wall. As you can imagine, it can have quite an impact on chimneys.
Is There Something Else We Can Help You With?
Having birds or other pests in your chimney can lead to dangerous blockages, chimney fires and infestations.
We use the very latest technology so you can be assured of a quick, clean and effective way of identifying the problems.
With many years of experience in the commercial sector, our services include working in hotels, pubs, restaurants and schools.
Is There Something Else We Can Help You With?